Held annually between the Golden Gate Bridge and Alcatraz, The San Francisco Fleet Week Air Show Presented by United attracts fans from all over the globe. The waterfront event is headlined by The U.S. Navy Blue Angels and is the only air show in the United States with a commercial airliner, the United 777, to perform a fully choreographed act.
Coming to San Francisco in 2023!
Navy Parachute Team, The Leap Frogs
Coast Guard Dual Demo – Helos and C-27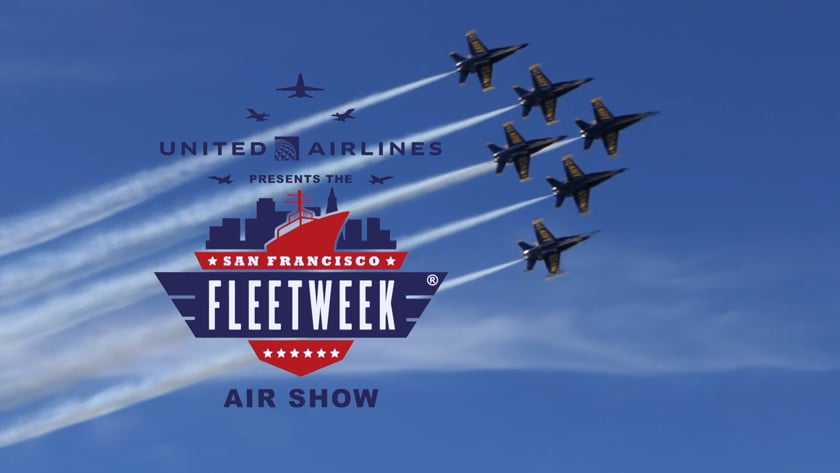 Highlights from previous years:
In the interest of public safety, Treasure Island Development Authority strongly discourages the general public from visiting Treasure Island during Fleet Week due to ongoing construction activities related to the Treasure Island Development Project. Viewing areas and parking will be extremely limited for weekday Air Show rehearsals and Weekend Fleet Week Air Shows, and roadways into parking areas will be inaccessible. We thank you in advance for your cooperation.